Are you seeking new adventures, or do you just want to fulfill your bucket list? Well, regardless, today we give you 5 such "awe-stonishing" places that will make you pack your bags immediately. And if you already have a bucket list, add these places to it right away!
Pangong Tso Lake, Ladakh, Himalaya: Ladakh is no stranger to us, but the Pangong Tso lake is still one of the most unvisited places in the country. Considered to be one of the most famous lakes in India, this saltwater lake stretches out to up to 160 kilometers and is considered to have the highest amount of saltwater in the world.
2. Haiku stairs, Oahu, Hawaii: ah! Hawaii! But this place is a little offbeat and not for the faint-hearted. The Haiku stairs also called the stairway to heaven, consist of 3,922 steps and was built by the Haiku radio station to transmit radio signals to Navy ships across the Pacific. However risky, the view is enchanting!
3. The door to hell, Darvaza, Turkmenistan: While Turkmenistan as a country welcomes tourists with a mixed culture and amazing food, this one attraction is an absolute must visit when there! "The door to hell" or "The gateway to hell" is a cavern that collapsed in 1971. The geologist then set this place on fire to avoid the spread of methane gas, but this gas chamber just keeps on burning! Dare to look down?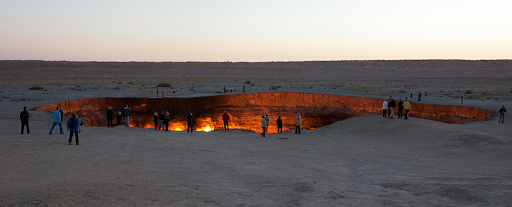 4. Salt mines, Yekaterinburg, Russia: this place might get you thinking that you are in a trance! The amazing psychedelic patterns in these salt mines are formed as a result of mineral carnallite and are sure to leave your mind boggled. Try not to get too lost!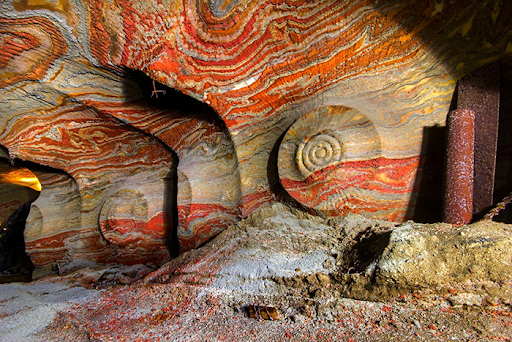 5. Two places in one, Pingvallavatn lake, Iceland: It's a dream for everyone to be in two places at once and this lake fulfills that very wish for you! Submerged into the Atlantic Ocean, this lake lets you swim in between rocks which means that you'll be swimming in Europe as well as America at once. Amazing right?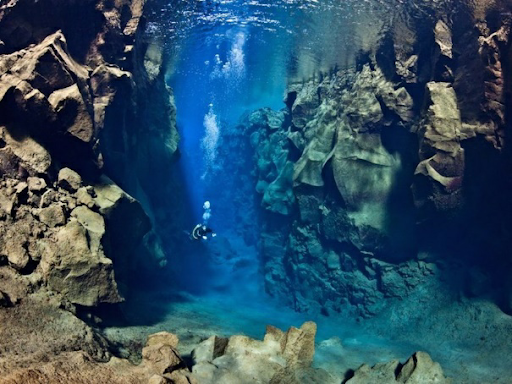 Start packing your bags, the adventure awaits! But don't let extra luggage ruin your trip, use our accurate luggage scales to be on track!